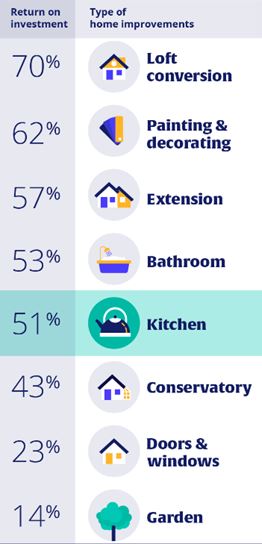 2020 is just around the corner and many homeowners are planning home improvement projects to spice up their homes and increase their value.
In terms of ROI (return on investment) knowing how & where to get the most bang for your buck is paramount! For instance, a simple paint job equates to a 62% ROI.
That's a nice return for simply updating your color palette.
Did you know that the most popular home improvement among homeowners, is the kitchen remodel? That home improvement project alone has over a 50% ROI. These investments in your home, not only add value. But add the WOW factor for those that reside in the home and their visitors alike!
If you have been planning to do some home improvement projects next year, check out these design trends to watch in 2020.
From shiny kitchen cabinets to wooden ceiling beams, several home design trends aim to liven up neutral interiors in the new year. Home remodeling website Houzz recently asked designers to chime in about what design trends they expect to grow more popular over the next few months. Here are a few trends they flagged.
High-Gloss Kitchen Cabinetry
Flat-panel cabinets with a high-gloss finish are gaining popularity, Kimmie Rokahr, a designer with DesignLoft Cabinets, told Houzz. The shinier finish bounces light around the space. Also, the flat-panel design gives a modern look that makes the cabinets appear like they're receding.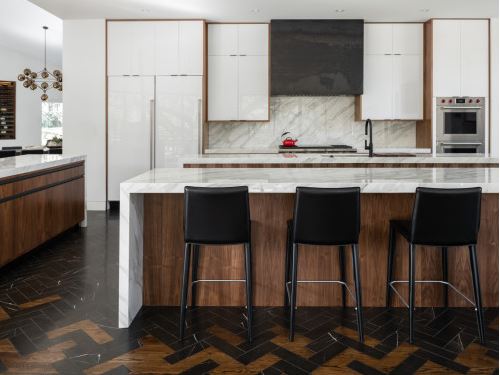 Wooden Beams
More attention in home design is being placed on dressing up the home's fifth wall. Wood ceiling beams are one way to do that. Designer Cynthia Soda of Soda Pop Design says the contrasting wooden beams can add some warmth to an otherwise all-white space. It can help accentuate the room's height by drawing eyes upward.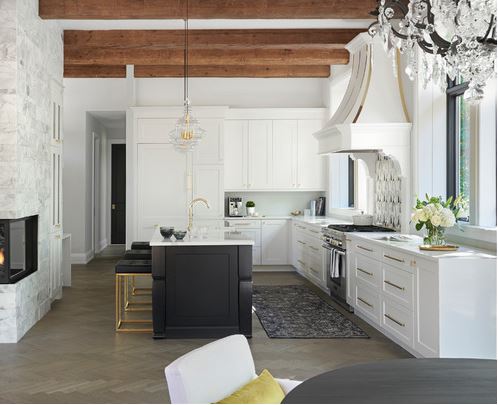 Brass Accents
Kitchen designs are incorporating more contrasts, and brass is one way to achieve that. Tecola Robinson of Tecola Camille Interiors told Houzz that she's seeing more black or dark kitchen cabinets paired with brass or gold hardware for a visual pop.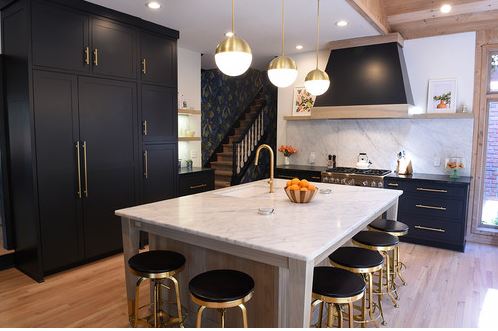 In addition to these hip new trends hitting homes in 2020. Color takes center stage as well.
Here are some beautiful color palettes just released for Springs/Summer 2020: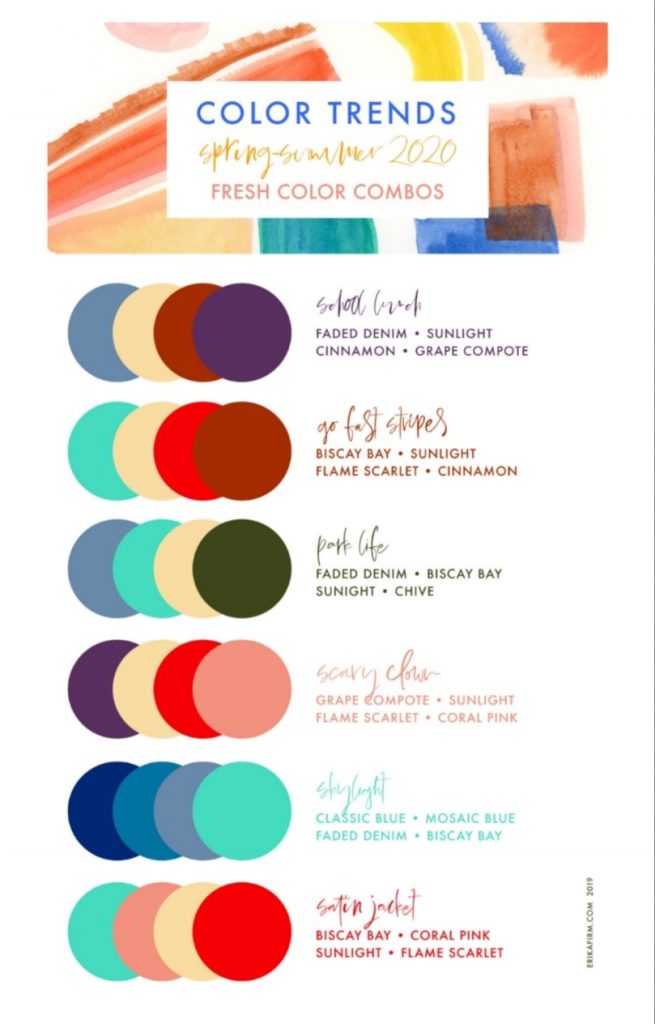 In addition to those palettes, check out these amazing color palettes for 2020 by Behr.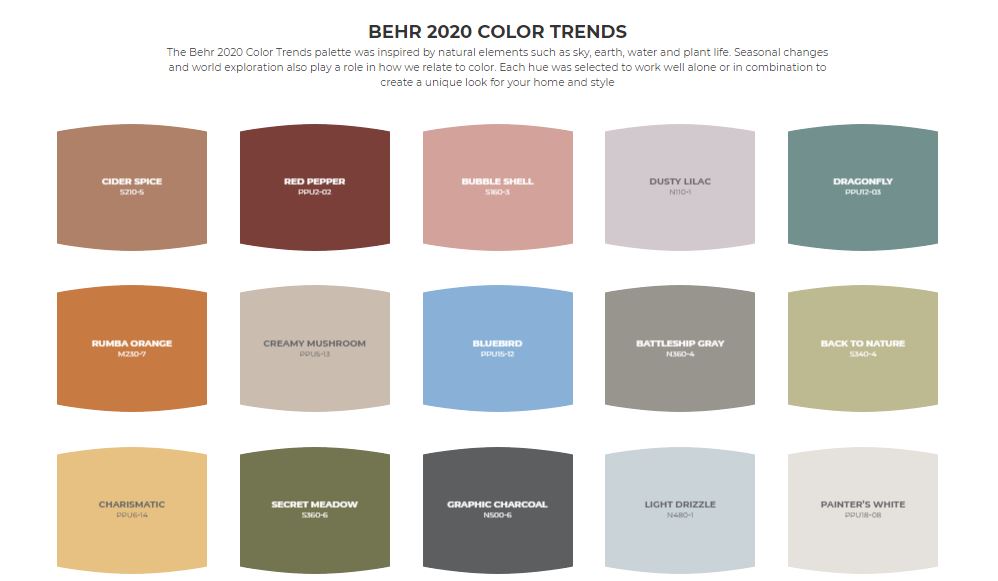 Interested in more color trends? See what HGTV has to say about the upcoming year, HERE!
From everyone at Midge & Co, HAPPY NEW YEAR HOMEOWNERS!