By now we are sure that you have heard the buzz about new growth in Grayling Michigan. Recently, Grayling has been known by travelers as a popular stop off of the expressway while traveling north. This is all about to change and Midge & co is excited for this area as it was formerly a lumber boom-town !

New Growth for Grayling Area
Grayling already has taken tremendous efforts to revive its downtown and create a place where younger people want to live. There has been an influx of craft breweries and a wine bar. Plans for expanding its farmers' market into one similar to Detroit's Eastern Market are being discussed also.
Growth in Graylings continued with Kirtland Community College officially opening its new 57,000 square-foot health sciences center Sept. 30 2016. "Many will start their careers here. Many will start their lives here. Many will get the education to save lives here," said Crawford County Com­mission Chairman Dave Stephen­son.
Arauco Breaking Ground, Bringing Permanent Jobs
Arauco North America is constructing of a brand-new particle board production facility in Grayling, right off I-75. Midge & Co is excited to see this because no other particle board facility has been built on our entire continent in 18 years. The project will create  700 construction jobs and 200 permanent jobs. The growth triggered by Arauco is already apparent! Kirtland Community College is already in the works planning to expand its barely-year-old campus. The expansions would be to add coursework that teaches skills for the forestry industry.
Get updates on the project progress & Arauco career opportunities here.
Michigan is a manufacturing powerhouse, Arauco is helping prove that. Midge & co is so proud to see large companies like Arauco coming to the area. Hopefully this means more large companies moving to the area, bringing even more growth!
With Growth There Will Be Growing Pains
The biggest issues we see is the lack of housing. With the new campus & particle board mill there will be students employees looking to move to the area. Right now there is a serious lack of listing is the grayling area. This means that this is the perfect time to list a home or property in the Grayling area. We will soon be opening our 2nd Midge & Co office in Grayling to facilitate sellers in the area as well as buyers.
We love the Grayling area and see why people would love living right in town, there just are not enough housing opportunities to cover students and those moving here to take new jobs in the forestry or healthcare fields.  The new Kirtland Health Sciences Campus and the Arauco plant located on 4 mile road right off, making them easily  accessible via the I-75 express way. Luckily this means there are plenty of great areas near by with housing opportunities just a short commute away.
Housing Opportunities with a Short Commute
Below we have listed a few areas within a reasonable commuting distance with housing opportunities. Contact Midge & Co if you would like to further discuss housing opportunities in any of these areas. You can also click on each of the areas listed below to find Local & market information that is helpful if you are looking to move to this area for school or a new career.
This is a perfect opportunity for those wanting to sell to list with Midge & Co. We will be actively working with buyers moving to the Grayling area looking for housing. Let's talk today to make sure that we can include your listing in these conversations with the influx of buyers were about to see.  We are also available to help anyone who is trying to relocate to this area & look forward to our new Grayling office allowing us to facilitate buyers & sellers on a higher level!
We will be having an open house at our new office on November 1st, so watch for the details in upcoming blog posts or on our Midge & Co Facebook page.
Check out these great listings near the Grayling area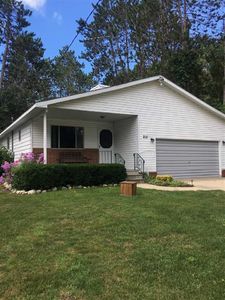 Only one family has owned this well maintaned home. 3 bedrooms with 1.5 baths. Wood burning fireplace, full basement with epoxy flooring and laundry room with washer/dryer. Home is turn key! Walk to the Higgins lake access site. A great price for the area!!
Call us today at (989) 202-4343 To schedule a showing!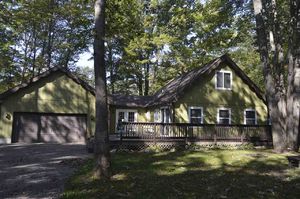 Move in ready Chalet in Higgins Lake Forest Estates. Updates include Newer Windows, Roof, Flooring, Cabinets and Paint. Enjoy this 3 Bedroom 1 Bath beauty sitting on 2 Lots offering wooded privacy. Fireplace and attached garage are added bonuses including a cement pad next to the garage for boat trailer or RV. All plumbing is heat wrapped and is turned on with a flick of a switch. Easy winterizing if preferred. Check this one out today!
Call us today at (989) 202-4343 To schedule a showing!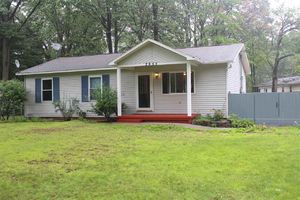 First time home buyers are welcome in this very comfortable home with two living areas. Call us and we can help you purchase with little or no money down! Located between Houghton and Higgins Lakes this is a great area for the sportsman too! Close to trails and state land. Very well kept and move in ready with large detached garage….Don't miss it!!
Call us today at (989) 202-4343 To schedule a showing!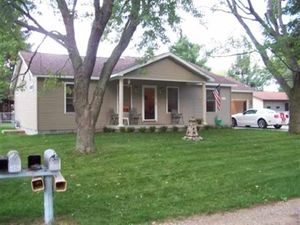 Newer built well maintained 3 bed rm, 2 full baths home built in 2006. Furnance and water heater in crawl space.Heated and finished garage. Well Insulated including interior walls. Master bedroom has full bath.Fenced back yard with storage sheds. This newer home is within walking distance to Lake St. Helen a 2400 acre all sports lake. Near state land and trails for Biking and snowmobiling. Near 1000,s acres state land.
Call us today at (989) 202-4343 To schedule a showing!