Whether you're producing a seller's home inspection for the buyer or expecting the buyer's home inspector to show up on your doorsteps, it's best to be thoroughly prepared. A home that has been lived in usually has damage that occurred from simply living in it, or additions or remodeling that weren't permitted.  That's why .
Buyers usually get professional home inspection to document the overall condition of the property at the time of the inspection and to ensure that its major systems and components are installed properly and working properly. While some items identified during the course of a home inspection might seem like minor items on their own, together they could add up to major headaches involving both time and money.
Knowing what to look for, can resolve many minor items before the buyer's home inspection. We spoke with Perry Stafford,  owner & operator of "A FRESH LOOK" Home Inspection Services, Inc. about what sellers can do to prepare for a home inspection. Perry suggests the following simple items that sellers can look for to get a cleaner inspection.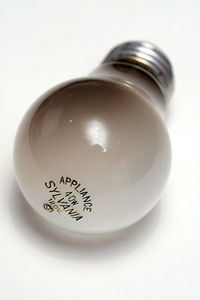 Replace Burnt Out Light Bulbs
Check all of your light fixtures & make sure that all none of the bulbs are working. The home inspector won't know if the bulb is burned out, or if the switch or fixture is bad. Replacing burnt out bulbs will eliminate this question and help the inspection go smoother.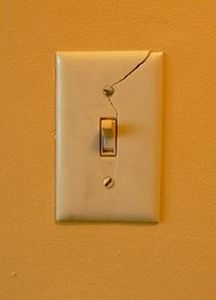 Replace Any Broken or Missing Plug & Switch Plates
A broken or missing plug or switch plate does not affect the electrical system itself, but you should still replace any broken, painted, or damaged outlet covers and light switch plates.  We actually recommend that you replace them all for a uniform and updated look. This is an easy and inexpensive way to increase the appeal of your house in the eyes of potential buyers.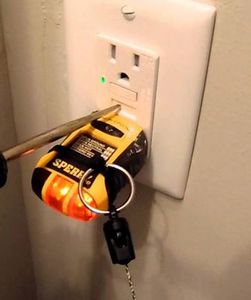 Test All GFCI Plugs
An electrical pre-inspection can be done  by the homeowner on switches, receptacles, and GFCI's.

GFCI's can be tested with a receptacle tester that has a GFCI test button. This tester shows if the receptacle has power and if it is wired correctly. If plugs fits loosely in a receptacle, it should be replaced.
Test all GFCI receptacles by pushing the button on the tester to see if power shuts off. Press the reset button to restore power. If the  test or reset button does not work, and there is power at the GFCI, the GFCI has failed and needs to be replaced.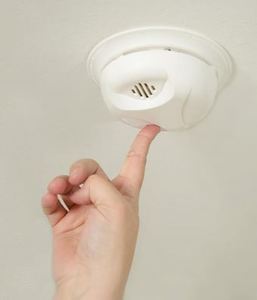 Test Smoke Detectors & Carbon Monoxide Detectors
Every bedroom should have a smoke detector and every floor a should have carbon monoxide detector. Test to check that all smoke detectors & carbon monoxide detectors are working & have fresh batteries. They are inexpensive & replacing any that are missing or broken looks good to potential buyers.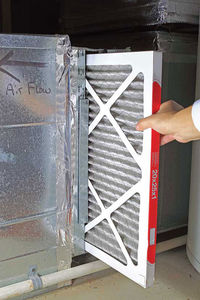 Change Your Furnace Filter
Check & replace furnace and exchanger air filters if needed. You could also have a HVAC company inspect your furnace to ensure it's operating correctly and efficiently. This show of maintenance will be reassuring to potential buyers.
On the Day of the Inspection
Make sure all animals are secured.
Make sure all utilities are on.
Remove any locks on outside gates, which prevent full access to the exterior.
Be sure there is total and complete access to the following areas:
Electrical Pane. (Panel cover will need to be removed)
Furnace. (Furnace cover will also need to be removed)
Water Heater.
Attic Space. (Inspector will need to access inside attic space)
Crawl Space. (Especially if it is inside a closet full of stored items)
All bedrooms and living areas.
All exterior surfaces, siding, decks, etc…
Prepare for an Early Arrival
Your home inspector are early. If an inspector makes an appointment with you for 9:00 a.m., have the house ready for inspection at 8:30. Inspectors commonly start an inspection on the exterior of the home,  keep drawn until you are dressed to avoid being "surprised" by someone  in the back yard.