Looking for the best way to make money outside your 9-to-5 job?
Have you ever thought about investing in a vacation home to use a short-term rental?
It can be intimidating to dive headfirst into the world of real estate investment, but buying a vacation rental home is one avenue that's gaining a lot of popularity, particularly with the ever-growing Airbnb. We have had the pleasure of helping many clients find homes that are now profitable rentals.
For example, this particular Airbnb listing was a home we sold & is now a popular rental! VIEW RENTAL
There are many benefits to buying a vacation rental and we have put together a list of the top reasons that we think you should consider this as your first step in real estate investment.
OWN A DUAL-PURPOSE PROPERTY
Buying a vacation rental home has one clear advantage: It can serve dual purposes. You can use it as a second home and spend your own vacations there with your family, and then rent it out to guests for the rest of the year. Buying an investment property for the sole purpose of renting it out long-term does not give you this option.
The idea is that you will be renting out your second home to guests when you aren't using it. You'll be making money without having to necessarily buy an "investment" property. After all, your vacation home is your second home. It just happens to make money on the side.
When you buy a vacation home and use it as a short-term rental, the money you make from bookings actually helps you pay the mortgage and other expenses (property tax, insurance, maintenance, and repairs) for the place where you spend your vacations.
INTEREST RATES AT HISTORIC LOWS
One of the most important issues to consider is your ability to afford a vacation (rental) home? That being said, interest rates are still near historic lows and even though second homes or investment properties tend to yield slightly higher rates than that of a primary residence, now appears to be a better time than most for purchasing a vacation (rental) home.
BUILD VALUE THROUGH APPRECIATION
In addition to making money in the short run, a vacation rental home also makes money – potentially a lot of it – in the long term.
A second home is a real estate property, and real estate generally appreciates in value over time. When you are ready to sell your vacation rental property, you can usually sell it at a higher price and cash in on the profit. The best part is that you don't have to do anything to enjoy this benefit. Natural real estate appreciation will take care of it.
If you want to make even more money when selling your property, you can make modifications and improvements to push up the market value of your vacation rental (known as forced appreciation).
TAKE ON LESS RISK
Investing in vacation rental exposes you to lower risk than other types of real estate investment. First, vacation homes are in tourist destinations, like Houghton Lake, Higgins Lake, Grayling & our beautiful & popular Northern Michigan area, which helps you attract lots of guests, many of whom have the potential of becoming regulars with each passing season.
As with many areas here in Northern Michigan, Roscommon & Crawford Counties and their many popular lakes & rivers draw in tourists year-round. In addition to the obvious spring, summer & fall robust tourist months we also see winter enthusiasts as well!
For instance here in Houghton Lake, we have a thriving Ice Fishing & Snowmobile community of folks who visit on the weekends. Events like our ever-popular Tip-Up Town USA, a winter festival that attracts families, snowmobile enthusiasts & fishermen alike year after year.  So purchasing in an area such as this has more potential for year-round income possibilities.
THEY'RE EASY TO MANAGE
While some people take on vacation rental management as a full-time job, you don't have to do this in order to start making money in real estate. It's feasible to make owning a vacation rental a part-time job or even less. Especially if you use vacation rental management services, or simply hire trusted locals to handle the maintenance, cleaning services & guest relations for your rental.
Here at Midge & Co, we have many trusted local businesses & individuals which we would be happy to recommend, helping ease the transition from closing to a functional rental property!
YOU'RE INTERESTED – NOW WHAT?
Let the local expert real estate professionals at our Midge & Co Offices in Houghton Lake & Grayling lead the way! Our agents are among the best of the best & have proven year after year to be this area's most trusted names in real estate! We value every client & hold their real estate needs to the highest of priorities. We would love to work with you to find your perfect investment!
Where Do I Start?
Listed below are just a few of our listings that would make fabulous rental properties!
Contact us today & we will show you why everyone says, #midgeandcoisthewaytogo.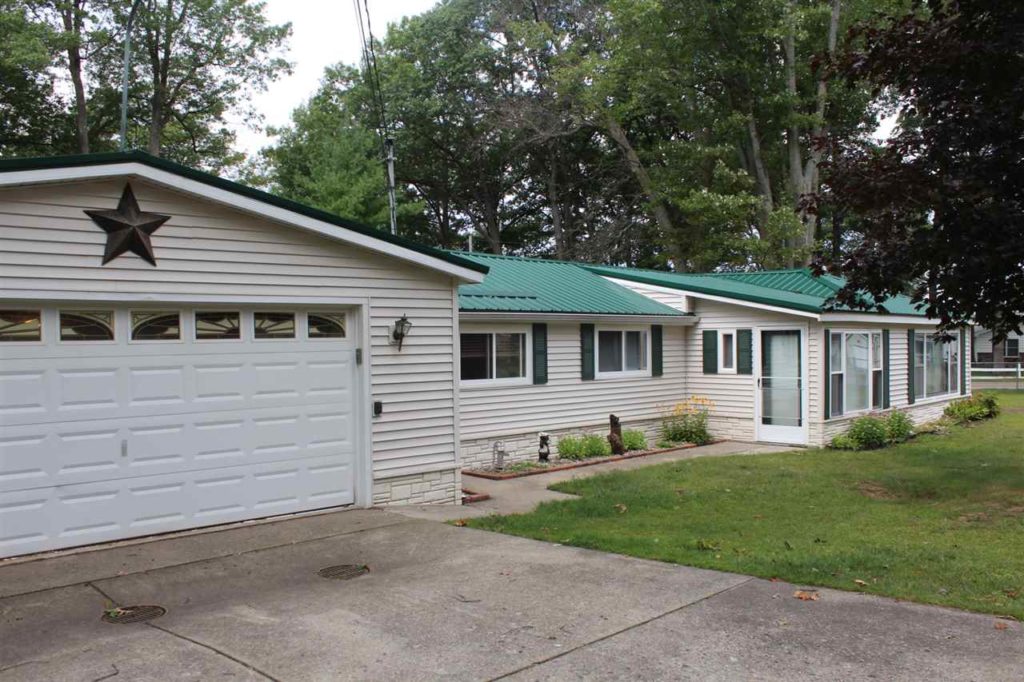 Charming Cottage with WATER VIEWS!! This place has so much to offer featuring 2 bedrooms with a master bed and bath to die for. Talk about relaxation, this bathroom includes a jacuzzi tub and large walk-in shower you will not want to leave and the bedroom has some great water views. The nice open concept living, dining and kitchen area is great for entertaining. There is a wood stove in the garage so you can work on your toys year-round as well. This one you won't want to miss!! Just picture walking out your door and seeing the sunset with a cold beverage in your hand.
Contact Listing Agent, Morgan Robinson for more details. 517.643.1834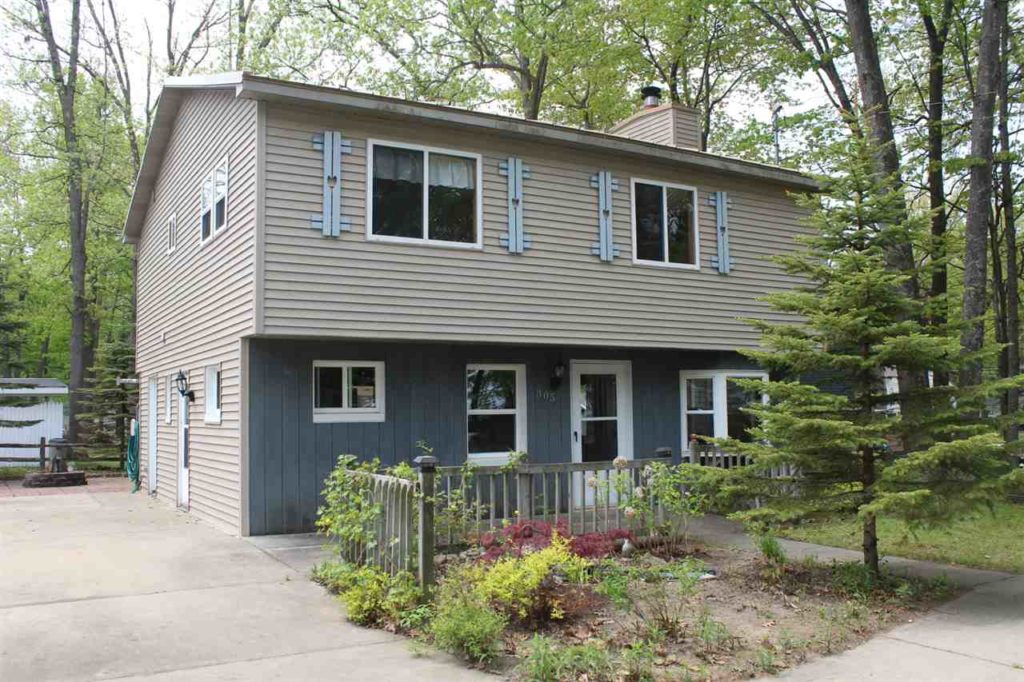 LOCATION LOCATION LOCATION!!! Centrally located on one of the area's most desirable streets directly across from beautiful Houghton Lake with gorgeous lake views! This 1500 sq ft home with 3 beds and 1.5 baths is a perfect year-round home or cabin with plenty of room for the family. Lots of parking space with the circle driveway and extra parking next to the house for your boat or RV. If you need more storage there is plenty of room in the back for a larger shed or adding a garage in the front. The home was fully remodeled in 1995 and the second story was added at that time as well. Just down the road is your private lake access perfect for launching your kayaks or a quick dip in the lake, also with possible docking/mooring rights! Great location to hit the trails as well for ORV's or snowmobiles.
Contact Listing Agent, Ashley Boals for more details. 989.429.1057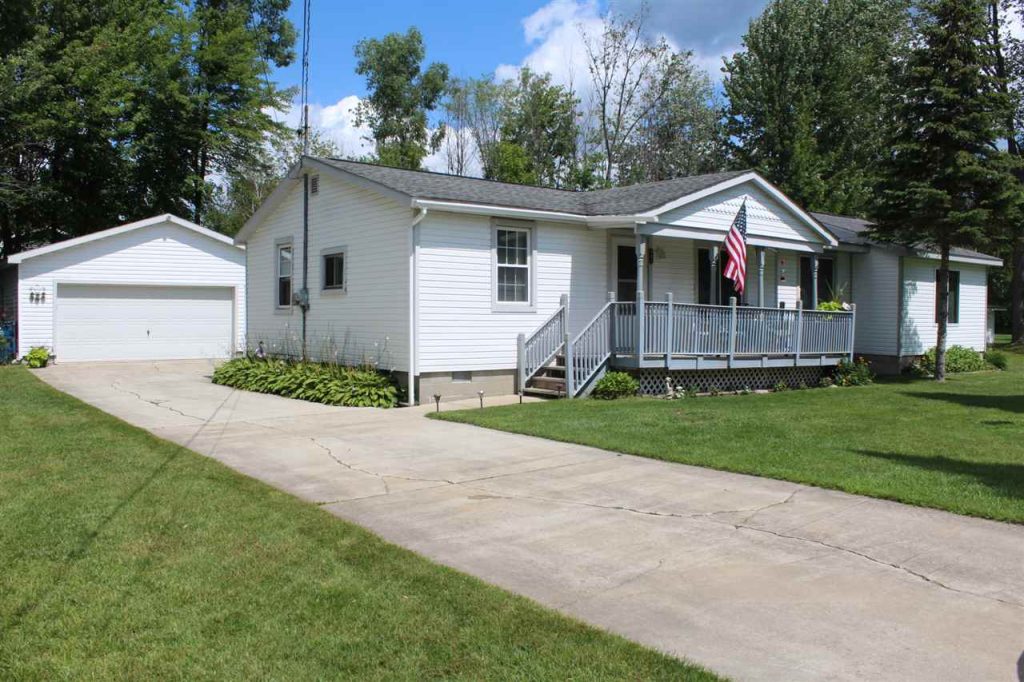 Waiting for your perfect slice of Houghton Lake Heaven in a great subdivision?! Here it is! This property has had many updates over the years and has a large detached garage for all your toys as well as a shed and canopy storage tent. This place is truly a charmer and features a nice stone fireplace in the living room. This property is also in an association that has a shared lake lot for the subdivision, which can include the use of the lot for afternoon picnics, playing in the sand, and swimming! Call today for more information and get your private showing today! *Motivated Seller* $70 Yearly Association dues. There is a possible boat slip available at this time. Don't miss out!
Contact Listing Agent, Morgan Robinson for more details. 517.643.1834